Conference General Chair
Prof. Mohan Lal Kolhe
University of Agder, Norway
Prof. Dr. Mohan Lal Kolhe is a full professor in smart grid and renewable energy at the Faculty of Engineering and Science of the University of Agder (Norway). He is a leading renewable energy technologist with three decades of academic experience at the international level and previously held academic positions at the world's prestigious universities, e.g., University College London (UK / Australia), University of Dundee (UK); University of Jyvaskyla (Finland); Hydrogen Research Institute, QC (Canada); etc. In addition, he was a member of the Government of South Australia's first Renewable Energy Board (2009-2011) and worked on developing renewable energy policies.
Professor Kolhe is an expert evaluator of many prestigious international research councils (e.g., European Commission: Erasmus+ Higher Education – International Capacity Building, Royal Society London (UK), Engineering and Physical Sciences Research Council (EPSRC UK), Cyprus Research Foundation, etc.). In addition, many international organizations have invited him to deliver keynote addresses, expert lectures, workshops, etc. He has also been a member of many academic promotional committees.
Professor Kolhe has successfully won competitive research funding from the prestigious research councils (e.g., Norwegian Research Council, EU, EPSRC, BBSRC, NRP, etc.) for his work on sustainable energy systems. His research works in energy systems have been recognized within the top 2% of scientists globally by Stanford University's 2020, 2021 matrices. He is an internationally recognized pioneer in his field, whose top 10 published works have an average of over 175 citations each.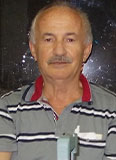 Prof. Osman Adiguzel
Firat University, Elazig, Turkey
Dr. Osman Adiguzel graduated from Department of Physics, Ankara University, Turkey in 1974 and received PhD- degree from Dicle University, Diyarbakir-Turkey. He studied at Surrey University, Guildford, UK, as a post doctoral research scientist in 1986-1987, and his studies focused on shape memory alloys. He worked as research assistant, 1975-80, at Dicle University and shifted to Firat University in 1980. He became professor in 1996, and he has been retired due to the age limit of 67, following academic life of 45 years. He published over 80 papers in international and national journals; He joined over 120 conferences and symposia in international and national level as Plenary Speaker, Keynote Speaker, Invited speaker, speaker or Poster presenter. He served the program chair or conference chair/co-chair in some of these activities. In particular, he joined in last six years (2014 - 2019) over 60 conferences as Speaker, Keynote Speaker and Conference Co-Chair organized by different companies in different countries. Additionally, he retired at the end of November 2019, and contributed with Keynote/Plenary Speeches over 120 Virtual/Webinar Conferences, due to the coronavirus outbreak in three year of his retirement, 2020 and 2022. Dr. Adiguzel served his directorate of Graduate School of Natural and Applied Sciences, Firat University in 1999-2004. He supervised 5 PhD- theses and 3 M. Sc theses. He is also technical committee member of many conferences. He received a certificate which is being awarded to him and his experimental group in recognition of significant contribution of 2 patterns to the Powder Diffraction File – Release 2000. The ICDD (International Centre for Diffraction Data) also appreciates cooperation of his group and interest in Powder Diffraction File.
Technical Program Committee Chair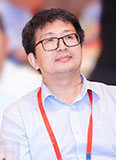 Prof. Shubin Yan
North University of China, China
Dr. Osman Adiguzel graduated from Department of Physics, Ankara University, Turkey in 1974 and received PhD- degree from Dicle University, Diyarbakir-Turkey. He studied at Surrey University, Guildford, UK, as a post doctoral research scientist in 1986-1987, and his studies focused on shape memory alloys. He worked as research assistant, 1975-80, at Dicle University and shifted to Firat University in 1980. He became professor in 1996, and he has been retired due to the age limit of 67, following academic life of 45 years. He published over 80 papers in international and national journals; He joined over 120 conferences and symposia in international and national level as Plenary Speaker, Keynote Speaker, Invited speaker, speaker or Poster presenter. He served the program chair or conference chair/co-chair in some of these activities. In particular, he joined in last six years (2014 - 2019) over 60 conferences as Speaker, Keynote Speaker and Conference Co-Chair organized by different companies in different countries. Additionally, he retired at the end of November 2019, and contributed with Keynote/Plenary Speeches over 120 Virtual/Webinar Conferences, due to the coronavirus outbreak in three year of his retirement, 2020 and 2022. Dr. Adiguzel served his directorate of Graduate School of Natural and Applied Sciences, Firat University in 1999-2004. He supervised 5 PhD- theses and 3 M. Sc theses. He is also technical committee member of many conferences. He received a certificate which is being awarded to him and his experimental group in recognition of significant contribution of 2 patterns to the Powder Diffraction File – Release 2000. The ICDD (International Centre for Diffraction Data) also appreciates cooperation of his group and interest in Powder Diffraction
Publication Chair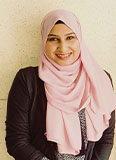 A.Prof. Mazlina Abdul Majid
Universiti Malaysia Pahang (UMP), Malaysia
Dr. Osman Adiguzel graduated from Department of Physics, Ankara University, Turkey in 1974 and received PhD- degree from Dicle University, Diyarbakir-Turkey. He studied at Surrey University, Guildford, UK, as a post doctoral research scientist in 1986-1987, and his studies focused on shape memory alloys. He worked as research assistant, 1975-80, at Dicle University and shifted to Firat University in 1980. He became professor in 1996, and he has been retired due to the age limit of 67, following academic life of 45 years. He published over 80 papers in international and national journals; He joined over 120 conferences and symposia in international and national level as Plenary Speaker, Keynote Speaker, Invited speaker, speaker or Poster presenter. He served the program chair or conference chair/co-chair in some of these activities. In particular, he joined in last six years (2014 - 2019) over 60 conferences as Speaker, Keynote Speaker and Conference Co-Chair organized by different companies in different countries. Additionally, he retired at the end of November 2019, and contributed with Keynote/Plenary Speeches over 120 Virtual/Webinar Conferences, due to the coronavirus outbreak in three year of his retirement, 2020 and 2022. Dr. Adiguzel served his directorate of Graduate School of Natural and Applied Sciences, Firat University in 1999-2004. He supervised 5 PhD- theses and 3 M. Sc theses. He is also technical committee member of many conferences. He received a certificate which is being awarded to him and his experimental group in recognition of significant contribution of 2 patterns to the Powder Diffraction File – Release 2000. The ICDD (International Centre for Diffraction Data) also appreciates cooperation of his group and interest in Powder Diffraction
---
Organizing Committees
Prof. Chunxiang Cui, Hebei University of Technology, China
Prof. Wenbo Liu, Sichuan University, China
Prof. Dongfang Yang, College of Chemistry and Environmental Science, Guizhou Minzu University, China
Prof. Xuegong Yu, Zhejiang University, China
Prof. Sheng-Rui Jian, I-Shou University, China
Prof. Ir. Dr. Ts. Abdul Talib bin Din, Universiti Teknikal Malaysia Melaka, Malaysia
Prof. Chongwen Zhou, University of Science and Technology of China, China
Prof. Liang Li, Anhui University, China
Prof. Tao Yu, Tongji University, China
Dr. Hao Peng, Yangtze Normal University, China
---
Technical Program Committees
Prof. Seeram Ramakrishna,National University of Singapore, Singapore
Prof. Zude Zhou, Wuhan University of Technology, China
Prof. Xin Chen, Xi'an Jiaotong University, China
Prof. Cong Wang, Dept. of Physics, Beihang University, China
A. Prof. Kai Wu, Tongji University, China
A.Prof. Ajay Kumar Agarwal, JB Knowledge Park, India
Prof. Ziad Moumni, ENSTA ParisTech, France
A. Prof. Erjia Liu, National University of Singapore, Singapore
A. Prof. Ching Yern Chee, University of Malaya, Malaysia
Dr. Yumn Suhaylah Yusoff, Universiti Sains Islam Malaysia, Malaysia
Dr. Yishuang Hu, Zhejiang University, China
Dr. Xiuling Cao, Heibei GEO University, China
Dr. Wan Maisarah Mukhtar, Universiti Sains Islam Malaysia, Malaysia
Dr. SM Shahrul Nizan Shikh Zahari, Universiti Sains Islam Malaysia, Malaysia
Dr. Rosaria Anna Puglisi, CNR-IMM, Italy
Dr. Reza Abdi Behnagh, Urmia University of Technology, Iran
Dr. Jie Yang, Chongqing University of Posts and Telecommunications, China
Dr. Ji He, Shanghai Jiao Tong University, China
Dr. Jagriti Narang, Jamia Hamdard, India
Dr. Hao Wu, University of Jinan, China
Dr. Ahmad Zafir Romli, Universiti Teknologi MARA Malaysia, Malaysia
Dr. Ang Zi Yang Adrian, Newcastle University (International Singapore), Singapore